Teen Programs & Schedules

Teen Art League
Ages 13-17, Saturdays 1:30-2:30pm
Artworks Trenton is happy to announce that the Free Teen Art Series has expanded with a brand new name - Teen Art League! This free programming, designed to inspire the teens of our communities, will now be offered all throughout the year with a variety of classes introducing new and exciting techniques in sculpting, drawing, collage, and so much more. These classes will be held in Artworks' 40-foot-high sky lit classrooms March through December and are scheduled on Saturday, 1:30-2:30pm for teens ages 13-17.
"Works on Canvas"
Instructor: Alia Bensliman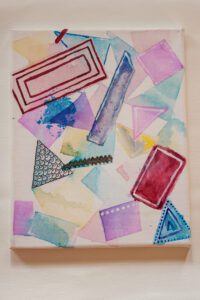 March 11th – Paint with Bleeding Tissue Paper – Register Here
Color Bleeding Techniques: Students will create unique patterns, shapes, and colors by applying wet tissue paper to a canvas, allowing the tissue paper colors to bleed and the shape to transfer onto the canvas.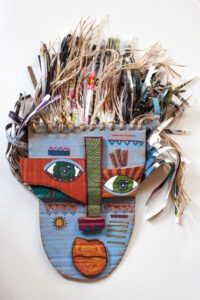 March 18th – Voodoo Masks – Register Here
Mask Making Techniques: Students will learn how to use recyclable materials such as cardboard, magazine paper, fabric, threads, and bottle caps to create unique mask designs.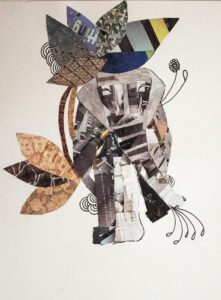 March 25th – Animal Silhouettes – Register Here
Basic Design Techniques: This is an introductory class to drawing, collage, color combinations, and patterns, as well as light and shade concepts for teens. Students will build assemble strips of magazines and construction paper to create unique and colorful patterns in the shape of an animal of their choice.
______________________________________________________________
"Painting & Printmaking"
Instructor: Kate Eggleston
Did you know you could make art with cinnamon and apples? Painting and printmaking in April will be a feast for the senses! Participants will learn basic painting and printmaking techniques by incorporating everyday materials.
April 8th – Collagraphs (printmaking) – Register Here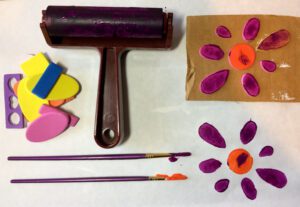 April 15th – Spiced Still Life (painting) – Register Here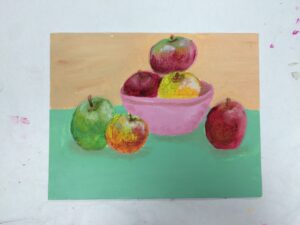 April 22nd – Apple and Potato Prints (printmaking) – Register Here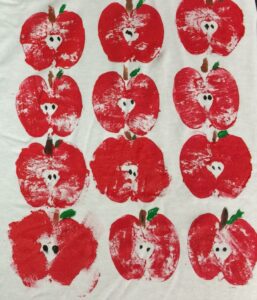 ______________________________________________________________
"Sculptures"
Instructor: Alia Bensliman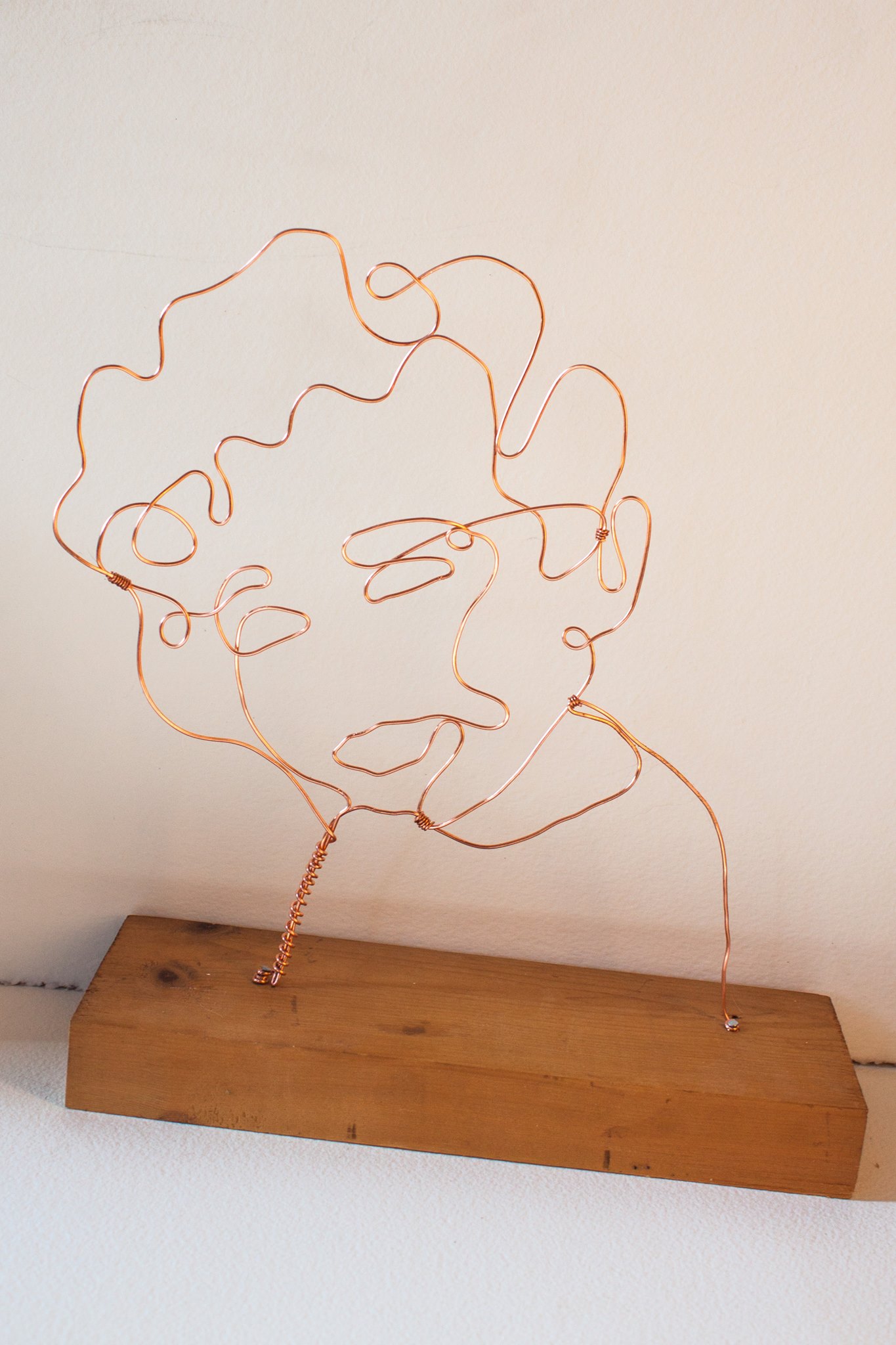 May 13th - Drawing Sculpture - Register Here
This class is an introduction to wire sculptures. Students will learn how to manipulate metal wires by bending and twisting them to trace their own portrait based on a 8" x 10" image of their face or a portrait of their choice. The shaped wire will then be anchored on a wooden base and the wire adjusted to create 3-D representations of the facial features.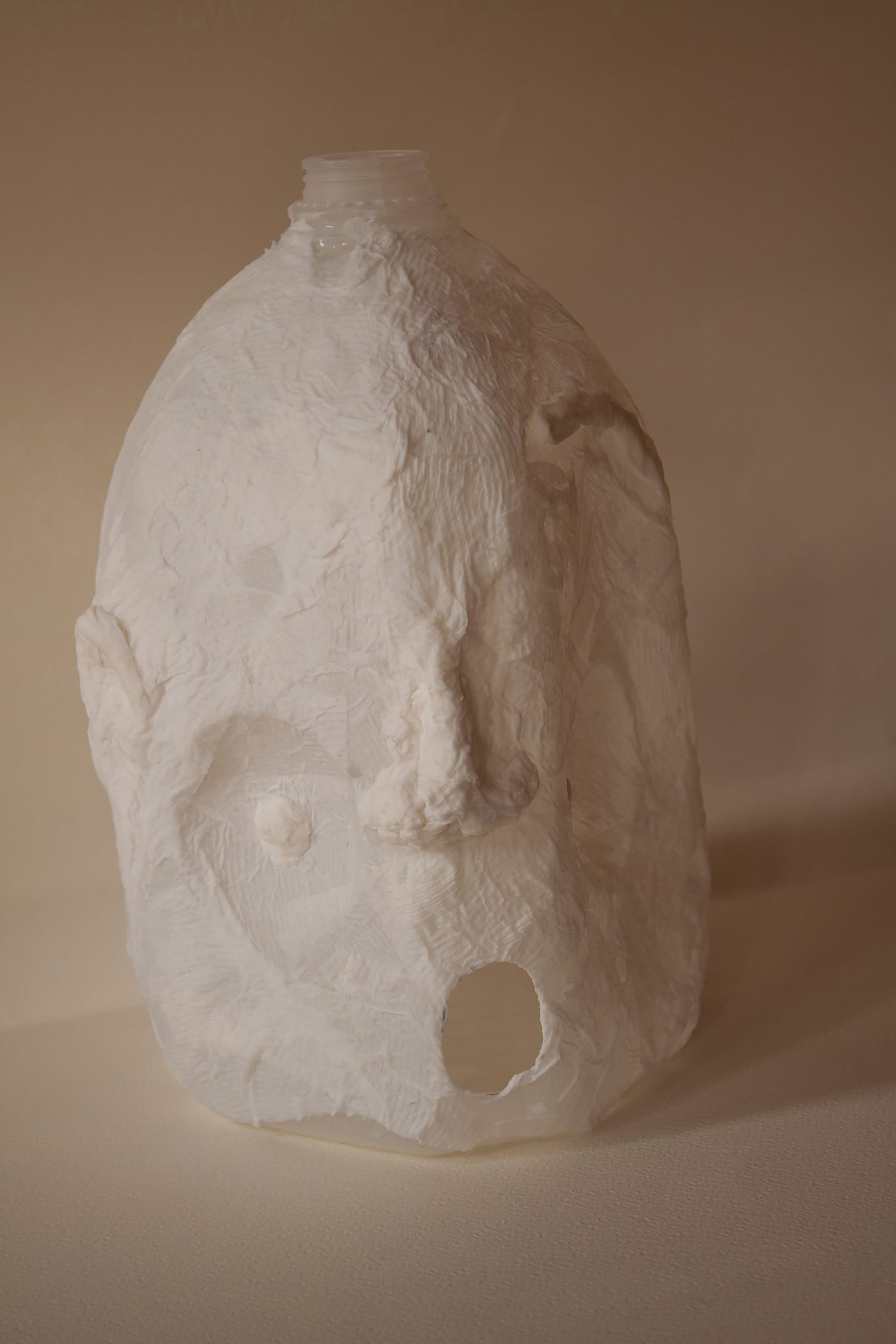 May 20th & 27th - Upcycled Sculpture - Register Here
This is a two part sculpting class using recycled materials, collage and painting. Students will learn how to create the base of a sculpture from recycled household materials in the first class (May 20th). For the second class (May 27th), students will learn collage and paper mache techniques to cover the base sculpture and create the final shape.
*If registration is filled, please register for the Waiting List by clicking HERE. We will contact Waiting List registrants if a spot becomes available, otherwise, spots are not guaranteed.
______________________________________________________________

Youth & Teen Drawing Series
May 13th, 20th, & 27th, 3-4pm
Calling all youth & teen artists (Ages 8-17)! Want to improve your drawing skills? Join us for a three part series dedicated to pencil and charcoal work. We will review basic drawing skills and learn a few tricks of the trade. All skill levels welcome!
Instructor: Kate Eggleston
$5 Material Fee