Youth Education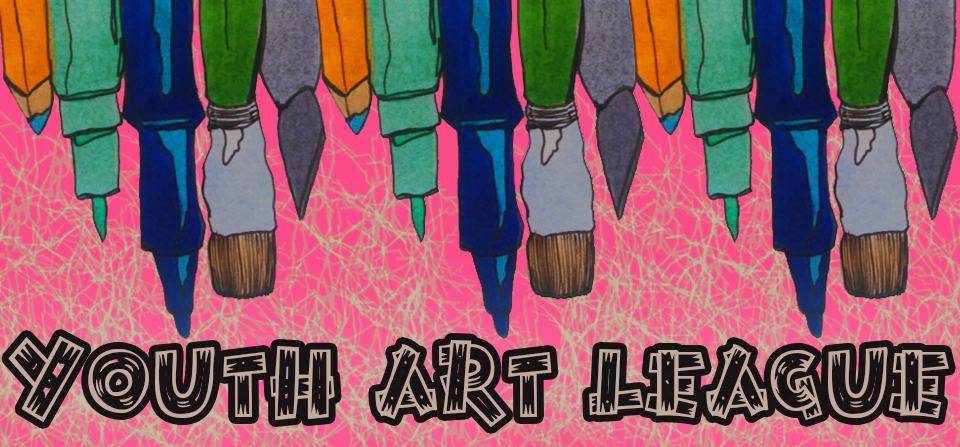 Youth Art League
Ages 6-12, Saturdays 12-1pm
Times are subject to change for special programming. Please take note.*
Artworks Trenton is happy to announce that the Free Youth Art Series has expanded with a brand new name - Youth Art League! This free programming, designed to inspire the youth of our communities, will now be offered all throughout the year with a variety of classes introducing new and exciting techniques in sculpting, drawing, collage, and so much more. These classes will be held in Artworks' 40-foot-high sky lit classrooms March through December and are scheduled on Saturday, 12pm-1pm for youth ages 6-12.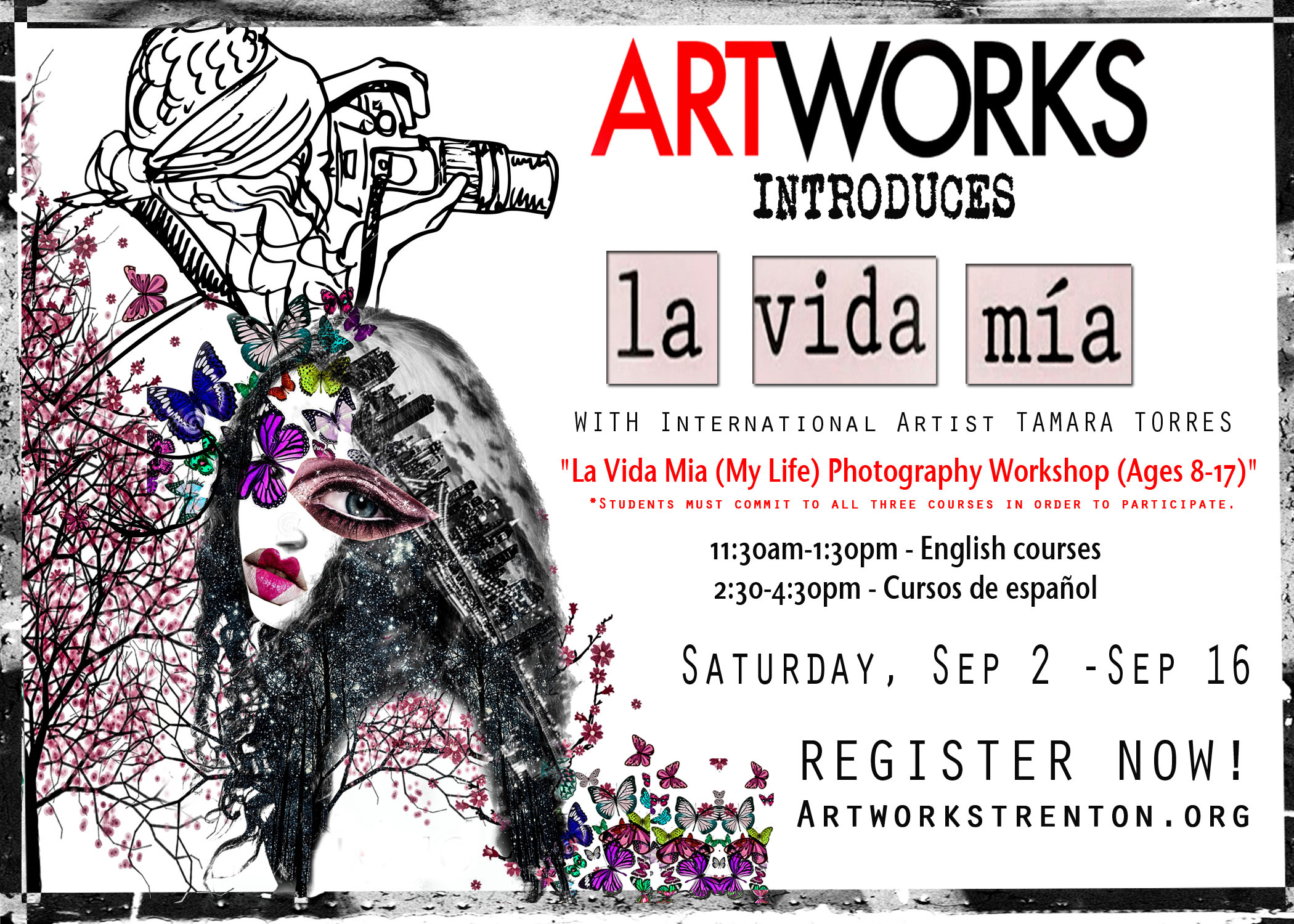 "La Vida Mia (My Life) Photography Workshop (Ages 8-17)"

11:30am-1:30pm - English courses - Register Here
2:30-4:30pm - Cursos de español - Registrar aquí
Instructor: Tamara Torres
$5 Material Fee for the Month
$5 cuota de material para el mes
Online Registration is mandatory and limited to 10 students.
El registro en línea es obligatorio y limitado a 10 estudiantes.
*Students must commit to all three courses in order to participate.

*Los estudientes necesitan comprometerse a los tres cursos para participar.
Introducing a three course workshop where we will learn what photography is and how we can use photography to tell our story to the world. Tamara Torres, a Trenton-based artist who has exhibited her work internationally, picked up her first camera at 12 years old. Her camera and the art she created, offered her many ways of self-expression which opened up exhibition opportunities around the world. Ms. Torres will teach the secrets she has learned through photography and photo-collage, lessons on expression and creativity. Her course will culminate in a private reception of the students' work!
Presentamos un curso de tres taller donde vamos a aprender lo que es la fotografía y cómo podemos utilizar la fotografía para contar nuestra historia al mundo. Tamara Torres, una artista de Trenton que ha expuesto su arte internacionalmente, recogió su primera cámara a los 12 años. La cámara y el arte que ella creó, le ofrece muchas formas de auto-expresión que abrió oportunidades de exposición en todo el mundo. Ms. Torres enseñará los secretos que ha aprendido a través de la fotografía y el foto-collage, lecciones sobre la expresión y la creatividad. El curso culminará con una recepción privada de los trabajos de los estudiantes!
September 2nd – First Course

Septiembre 2 - Primer Curso
Learn about some of the greatest photographers in the world. Implement a plan to create your story as it's never been told before. Learn to use the camera that is given to you, learning about light, viewpoints, contrast, and come up with a story-board for the next course.
Aprender acerca de algunos de los mejores fotógrafos del mundo. Implementar un plan para crear tu historia como nunca ha sido informado antes. Aprender a utilizar la cámara en la que se le ha dado a usted, el aprendizaje acerca de la luz, miradores, contraste y venir para arriba con una historia junta para el próximo curso.
September 9th – 2nd Course

Septiembre 9 - Segundo Curso
Go over your prints that you took after the first course, as we discuss the experience. Learn to edit your finalized print and create a collage incorporating Ms. Torre's secrets. Learn to talk about your art and prepare for a final exhibition with friends and family.
Ir a través de las impresiones que se tomó después del primer curso, cuando hablamos de la experiencia. Aprender a modificar su ultimó imprimir y crear un collage incorporando la Ms. Torres secretos. Aprender a hablar sobre su arte y preparar una exposición final con los amigos y la familia.
September 16th – Third Course & Reception

Septiembre 16 - Tercer Curso y La Recepción
Display your work at a private viewing with family and friends. Students will share their photography and give a small artist talk about it in a two hour reception.
Mostrar su trabajo en una visita privada con familia y amigos. Los estudiantes compartirán su fotografía y dar un pequeño artista explicaciónen.
______________________________________________________________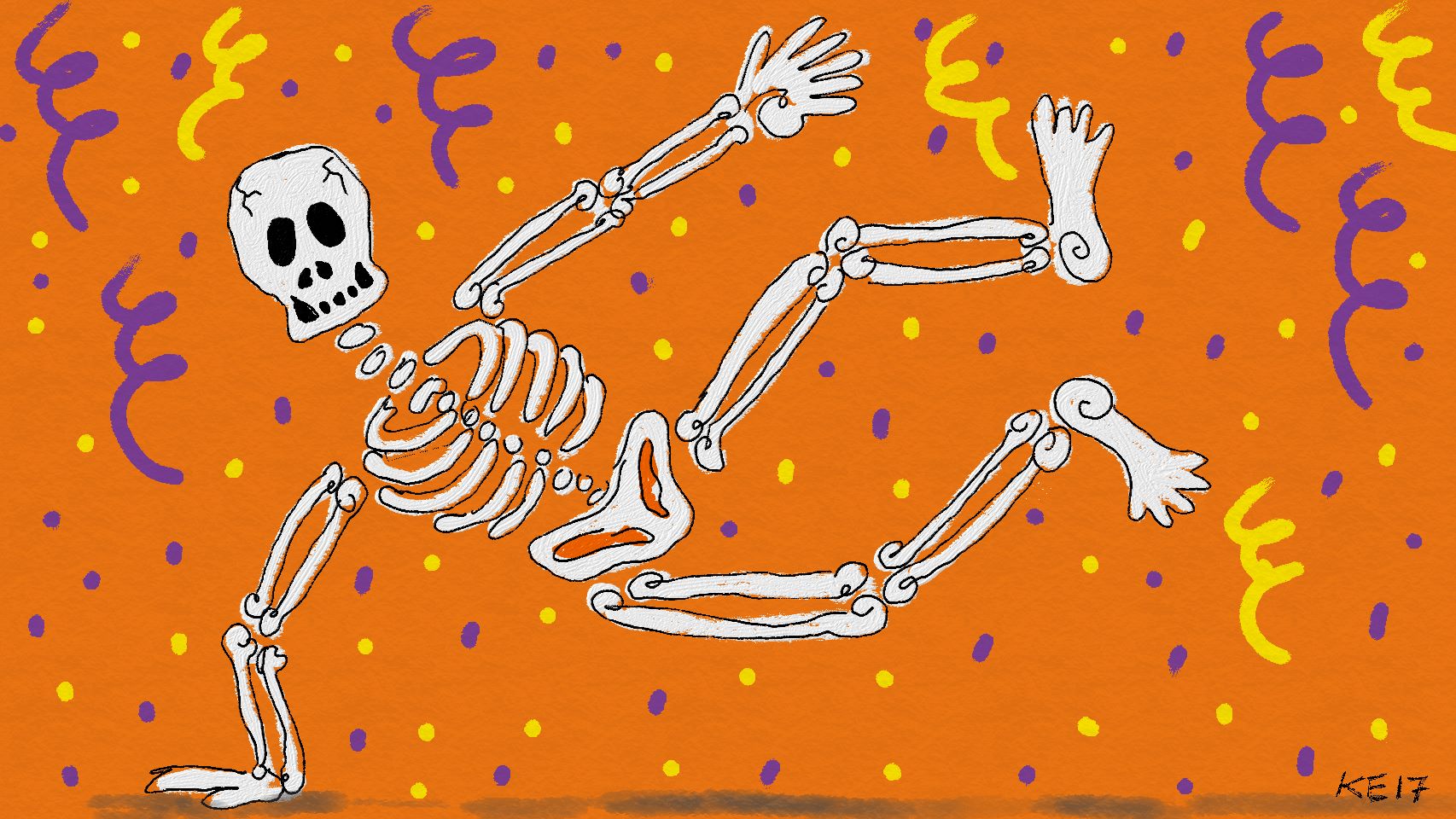 "I Scream, You Scream, We All Scream for ART!"
(Halloween Edition)
Instructor: Kate Eggleston
$5 Material Fee for the Month
*If your child is not able to attend every class, please notify the Education Coordinator at: education@artworkstrenton.org
October 14th – Black Cat Collage

MEEEOOOOW! The black cats are howling for Halloween! Let's make a fun collage about these mischievous little critters.
October 21st – Dia de los Muertos: Sugar Skulls

The Day of the Dead is a Mexican holiday that honors and remembers family and friends who have passed away. Join us in creating beautiful sugar skulls in memory of someone special.
October 28th – Pumpkin spice still life

Mmm! Is someone baking a pie? Join us to paint a lively pumpkin still life with spice-scented paints.
______________________________________________________________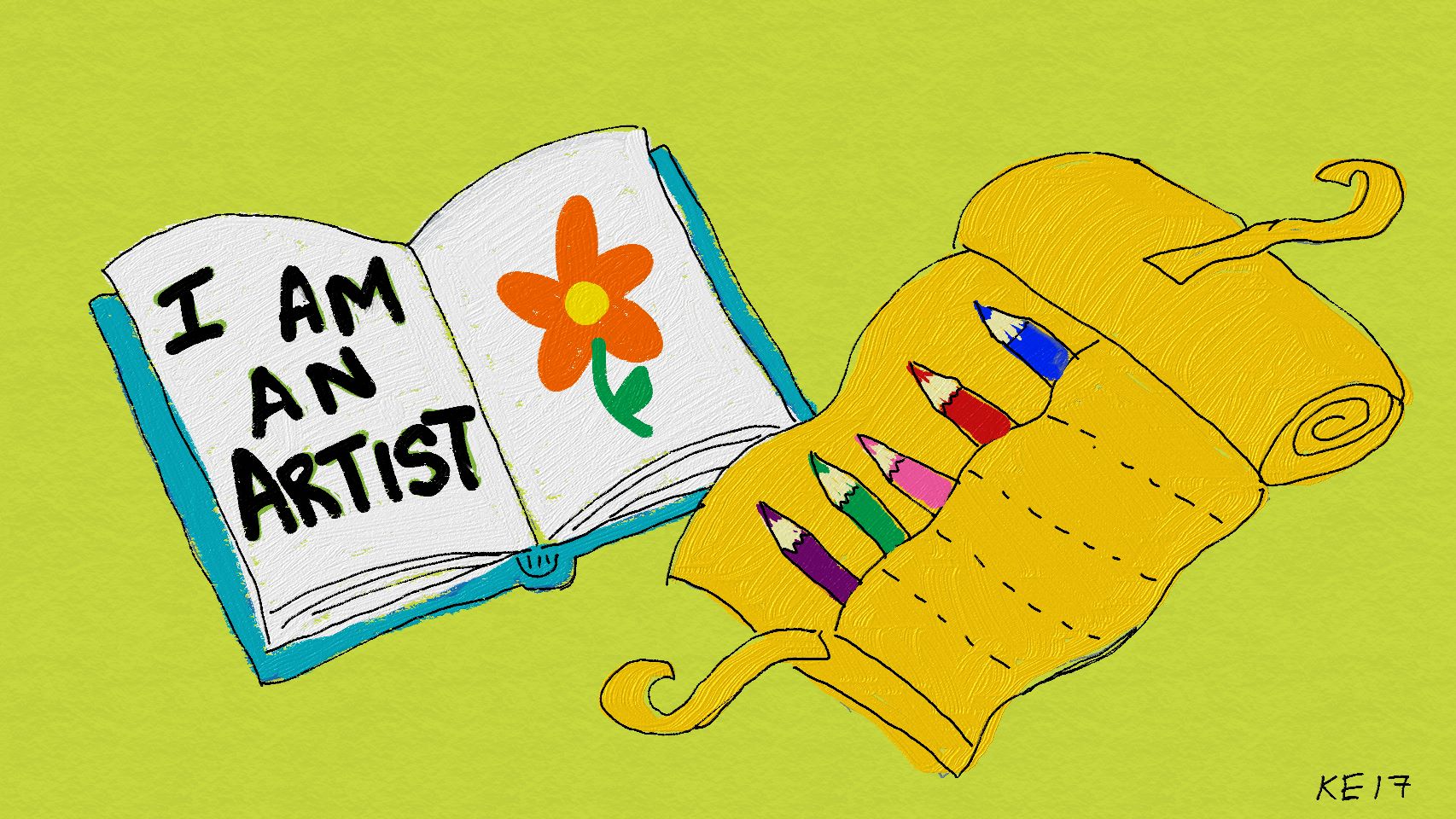 "Aspiring Artists Series"
Instructor: Kate Eggleston
$5 Material Fee for the Month
*If your child is not able to attend every class, please notify the Education Coordinator at: education@artworkstrenton.org
November 11th – Create Your Own Sketchbook

Many artists use sketchbooks as a journal to keep all their creative thoughts together. Join us to create your very own sketchbook from scratch!
November 18th – Create Your Own Art Travel Bag

Are you an artist on the go? Join us to create your very own art supply roll up bag so you can make art anytime, anywhere!
______________________________________________________________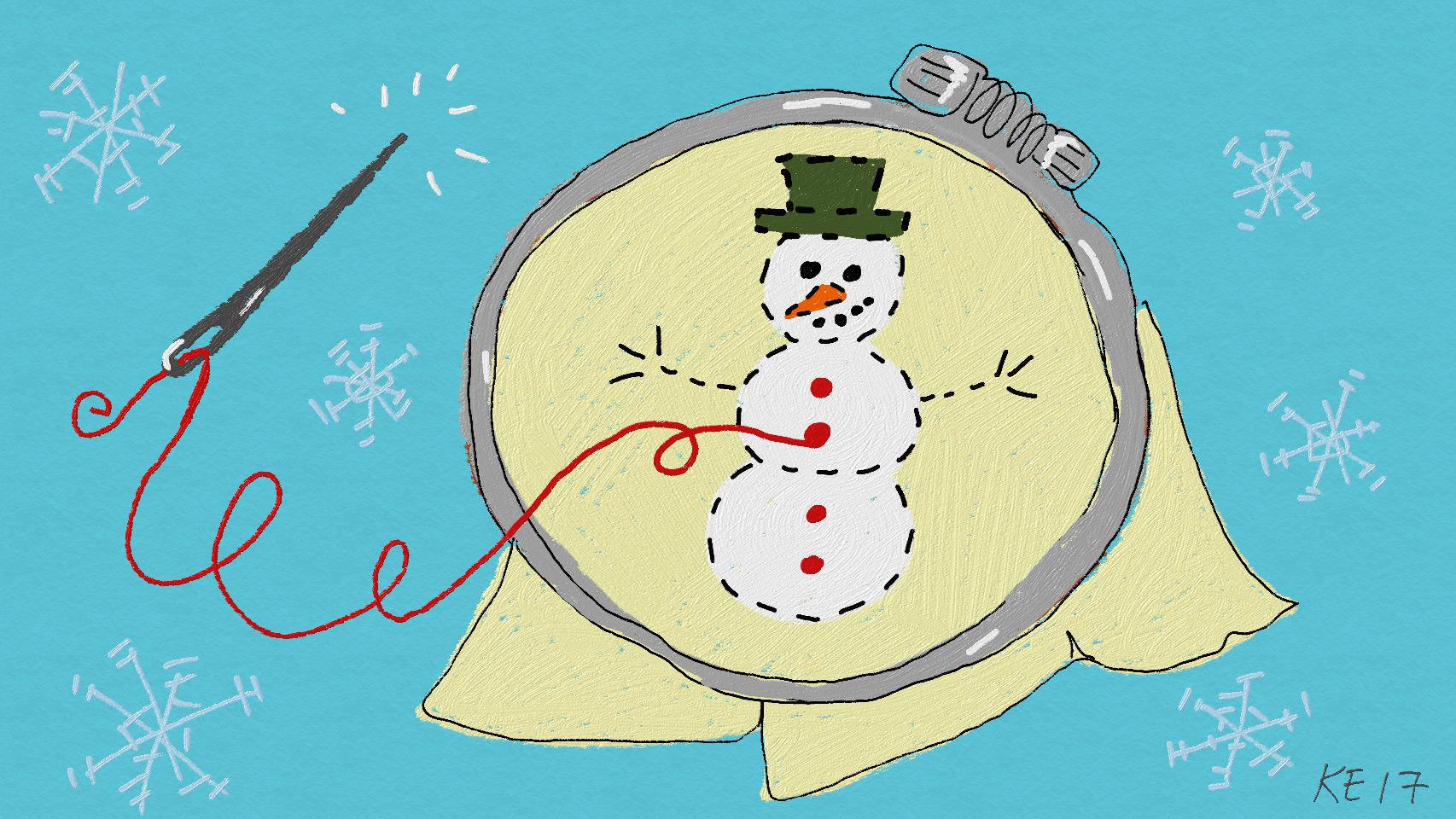 "Fiber Arts"
Instructor: Kate Eggleston
$5 Material Fee for the Month
*If your child is not able to attend every class, please notify the Education Coordinator at: education@artworkstrenton.org
December 2nd– Circular Weaving

Let's keep busy this winter making beautiful art! Join us to create a one of a kind woven piece on a recycled record.
December 9th – Puppets

Are your fingers chilly? Join us to create some zany finger puppet characters to keep your digits toasty this winter.
December 16th – Embroidered Pillows

Scented, embroidered pillows make great holiday gifts! Join us to embroider, sew, and stuff mini decorative pillows, with the option to add a soothing lavender scent.
______________________________________________________________
Partner Programs
Spruce Street Specialty Summer Camps 2017
We are excited to announce that we are partnering with the Boys & Girls Club's Spruce Street Community Center to provide two Summer Specialty Art Camps at their facility located at 1040 Spruce Street, Lawrence, NJ 08648.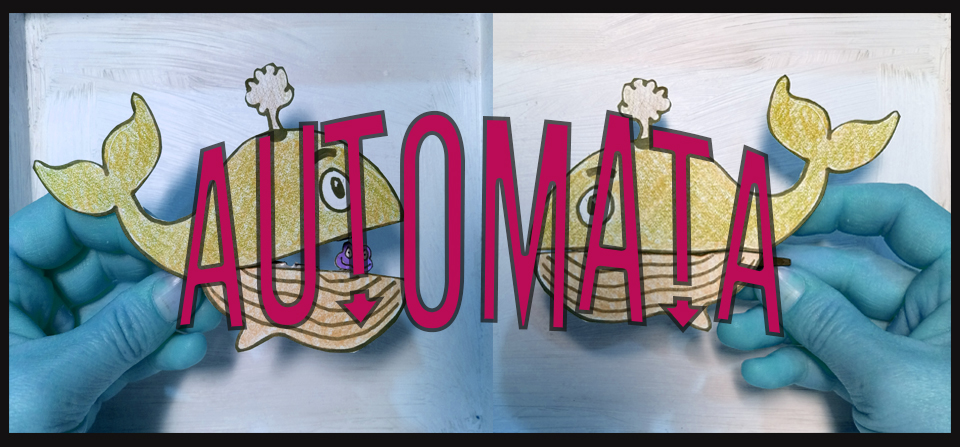 Automata (Ages 6 and up)
August 7th, 8th, 10th, & 11th, 9am-12pm
Instructor: Kate Eggleston
Automation is a type of art which explores the wonders of creating both mechanical and whimsical objects. During this week, campers will bring to life puppets, spin drums, and more while focusing on the simple mechanics which make them come alive.
Price: $150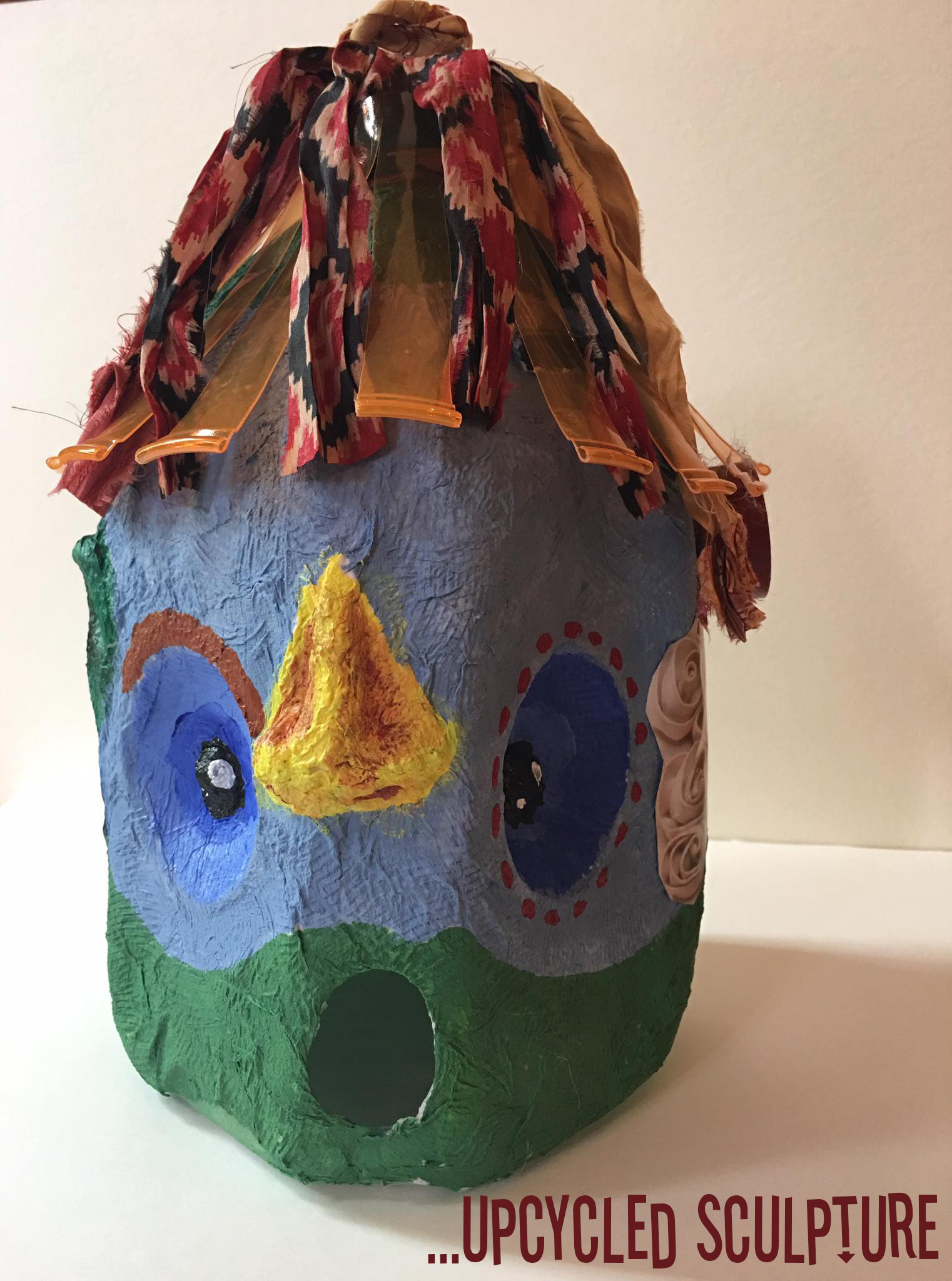 Upcycled Sculptures (Ages 6 and up)
August 14th, 15th, 17th, & 18th, 9am-12pm
Instructor: Alia Bensliman
Before you threw out that plastic bottle or egg carton, did you ever stop to think, "What else can this be?" Come take a journey through the world of trash turned into treasure. You'll explore the wonders of upcycled art and give that so-called "trash" another life.
Price: $150