I Scream, You Scream, We All Scream for Art!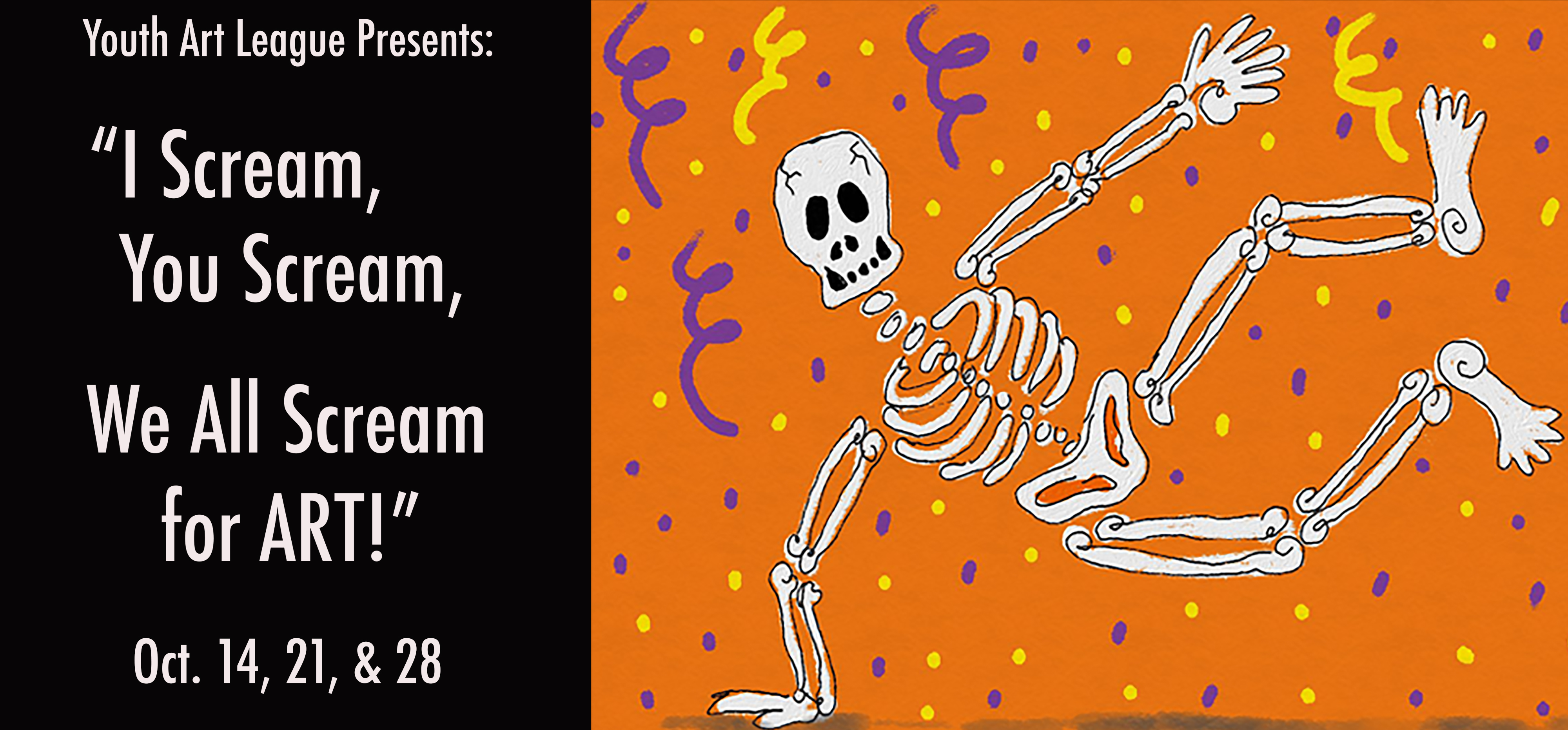 "I Scream, You Scream, We All Scream for ART!"
(Halloween Edition)
Instructor: Kate Eggleston
$5 Material Fee for the Month
*If your child is not able to attend every class, please notify the Education Coordinator at: education@artworkstrenton.org
October 14th – Black Cat Collage

MEEEOOOOW! The black cats are howling for Halloween! Let's make a fun collage about these mischievous little critters.
October 21st – Dia de los Muertos: Sugar Skulls

The Day of the Dead is a Mexican holiday that honors and remembers family and friends who have passed away. Join us in creating beautiful sugar skulls in memory of someone special.
October 28th – Pumpkin spice still life

Mmm! Is someone baking a pie? Join us to paint a lively pumpkin still life with spice-scented paints.