Current Exhibits
Main Gallery
THE NEW NATIVE – Wil Swink
April 4 – April 29
Reception: April 8, 6-8pm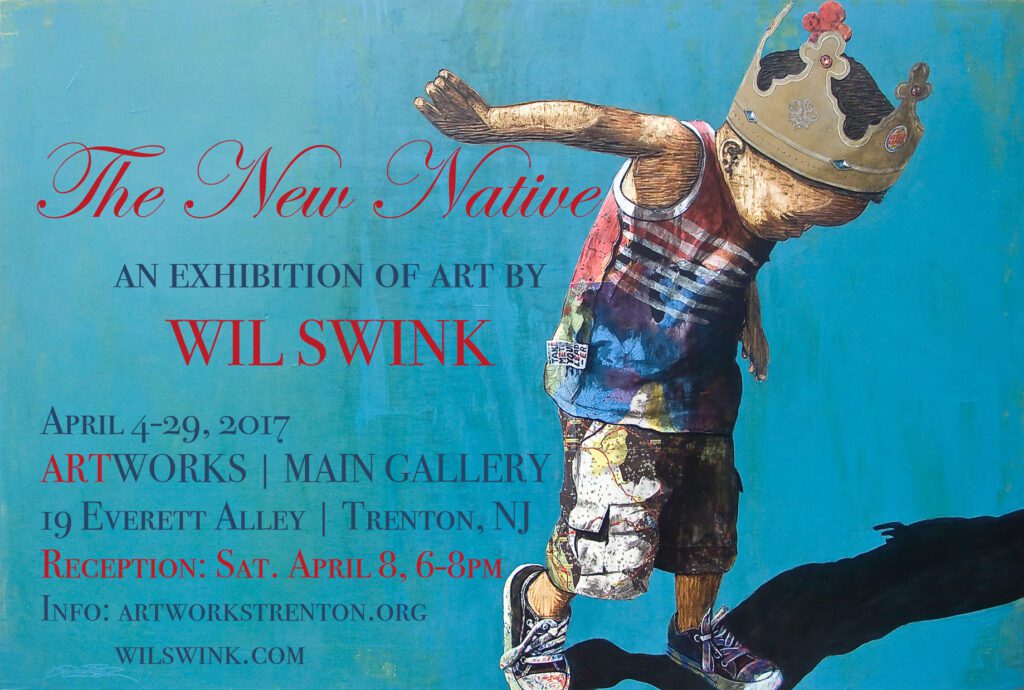 A Native is traditionally defined by their place of physical birth. But what about those of us who experience re-birth in a specific place? We are New Natives.
When someone asks me where I am from, I typically tell them my place of birth. But there is this urge to name all the places that have changed me into who I am presently. I think that is a more honest answer to the question. We are from where we have been.
This is a show about the development of an artist. It will explore concepts of how a person makes a home out of something new. That idea will be executed, literally, with the show's presence in the gallery space. With one side representing a dining room and the other a living room, a new home will be born at Artworks.
The show production will be documented by filmmaker Jacob Beizer, who will then create a short documentary that will be projected on to a 8'x4' hanging projection screen/piece and looped during normal gallery hours.
Community Gallery
4th Annual Juried Print Exhibition
April 4 – April 29
Reception: April 8, 6-8pm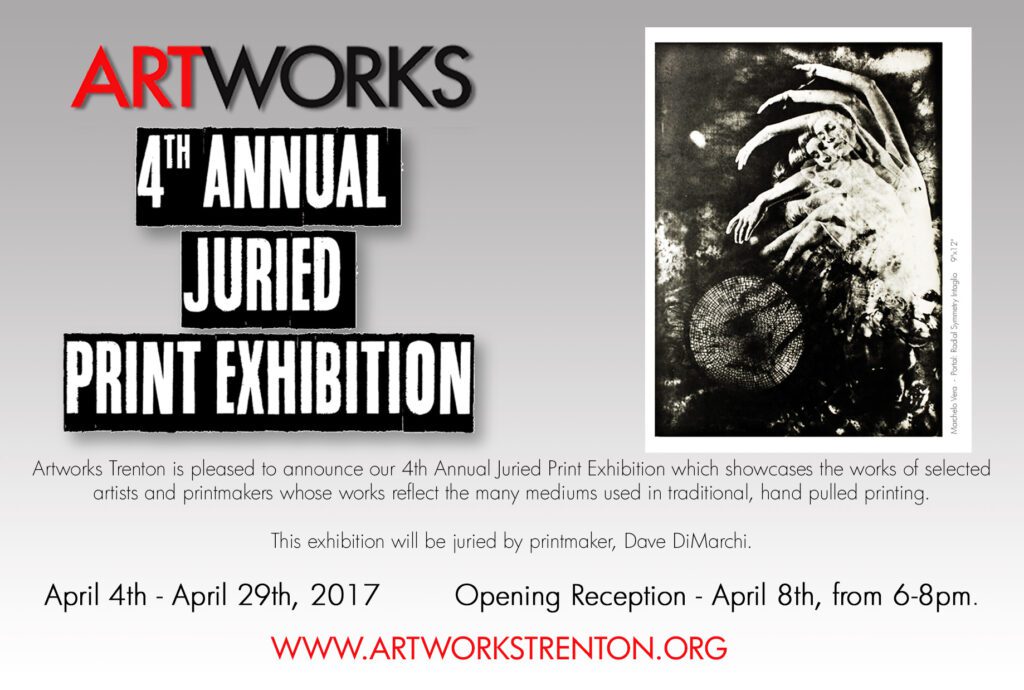 Artworks 4th Annual Juried Print Exhibition showcases the works of printmakers from around the tri-state area, with works in screenprint, monograph, etching, woodblock, and other hand pulled printing techniques.
About the Juror:
Dave DiMarchi is a multi-disciplinary printmaker and artist working in letterpress, papermaking, silkscreen and sculptural book forms.
He engages in a relentless material practice, nurturing ideas into singular and editioned works. As a multi-disciplinary artist, he has exhibited works on paper, installations and books in both the US and Europe. He maintains a small collaborative studio and art space in Eastern Pennsylvania working deeply with artists to master printmaking techniques and create new portfolio and exhibition-ready prints. He teaches printmaking, papermaking and book forms extensively throughout the New York, New Jersey and Pennsylvania area. He is also the owner of 9INHANDPRESS, a nexus of design, print and publishing. 9INHANDPRESS hosts an annual International Print Exchange that engages printmakers worldwide in a collaborative portfolio and exhibitions.